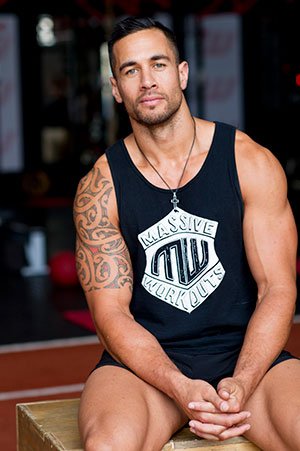 Jamie Taylor
Personal Trainer
MIRACULOUS CHANGES
Jamie's role at Massive Workouts® is to push YOU to your very limit. Be that in small group PT, sports team training, teen and junior training, bootcamp or one on one- Jamie uses various training methods including interval and circuit training, strength and conditioning, sprint technique, speed and agility and rehabilitation to get you where you need to be! Jamie has studied under James Wanna, the Master trainer at Massive Workouts® for the past 3 years and has built up a knowledge of skills only taught by the best in the business (STATS DON'T LIE)!
Getting into sport at an early age, throughout the years he has built up a long list of sporting achievements, both at state and national levels. He was school swimming and athletics champion 5 years straight, represented the state level rugby union, basketball and touch football teams and also represented at nationals and state for athletics and rugby union 7's. Moving from New Zealand in 2000, Jamie represented Randwick rugby union for over 6 years playing at the top level. Other achievements include, City to surf, Blackmore's bridge run, Tough bloke challenge, True grit, and recently coming first in the male's section of the team event at Spartan ANZ sprint.
Jamie is a dedicated hard worker and it shows not only in his training and results, but also in his client's results. Jamie is always there to lend a hand or give out valuable information and guidance. If you are looking to get fit, tone up or increase strength then he is the man to talk to.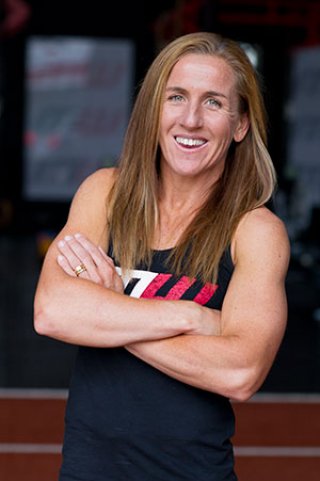 Louise Scicluna
Personal Trainer
B.A.D (BELIEF, ATTITUDE, DISCIPLINE)
Louise is a dedicated and motivated mother of 2 boys who has always enjoyed participating and competing in sports and exercise from an early age. Unfortunately she hit some hurdles in her late teen/adult years and plunged into living an unhealthy lifestyle. Frustrated, she made a choice to do something about these serious health issues. Massive Workouts® was the calling that changed her outlook on life. James Wanna pushed her to new limits in health and fitness. James provided her with a great knowledge in this industry while training at Massive Workouts® for the past 3 years. This led Louise to complete her Certificate III and IV in Health and Fitness to become a Personal Trainer.
Louise will commit herself to providing her clients quality training programs, specialising in weight loss, reducing body fat percentage, increasing lean muscle, sports specific training and nutritional support. Louise is passionate and will use her own experiences in making a difference to children, teenagers and adults. Louise will make them aware and achieve the benefits that come from exercise and good health.
Louise accomplishments and interests:
- Sydney Spartan Beast(21km)/Super(14km)/Sprint(7km) finishing in Top 10 women.
- Tough Mudder, True Grit, City to Surf, the Bridge Run.
- Sydney Spartan ANZ Stadium Super finishing in Top 10 women and winner in team event representing Team Massive.
In future, Louise would like to complete a triathlon, trail running and adventure racing.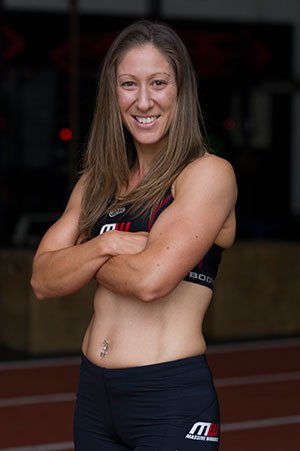 Natalie Walters
Personal Trainer
SMASHING GOALS
People call her "The Runner" however she doesn't shy away from the weights either. Natalie loves keeping fit and active and being a mother certainly helps with that!
She has come from a background of sports:
- Representative player for touch football
- Competitive tennis
- Netball
-Basketball
- Softball
Always the competitor who strives to smash her PB (personal best). Her goal is to inspire others to do the same.
Living her regime she regularly competes in:
- City 2 Surf
- Sydney Morning Herald half marathon
- Blackmores Bridge run
- Spartan Sprint
- Spartan Beast
- Spartan ANZ Stadium (winner under team category)
Natalie specialises in progressional training moving you towards your goals.If your goals are to become fit, tone up, run, run faster, breath well while running, improve strength or just want to be motivated to become a happier healthier individual, Natalie can help you.
Natalie has a range of training methods including sprint technique, speed and agility, circuit and interval training and strength and conditioning.
She is a fully qualified personal trainer, group trainer and child trainer and is looking forward to help take you to success.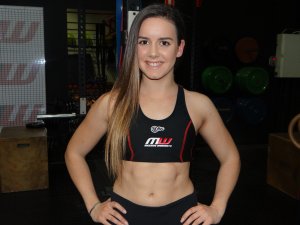 Breeana Short
Personal Trainer
Breeana is a full-time University student studying a Bachelor of Dance Education, and with her qualifications in Certificate 3 and 4 in Fitness and Personal Training you are in good hands with our highly motivated and talented team member.
At the age of 16, Breeana completed her Certificate in Sporting Schools and through the years has travelled through Primary and High Schools teaching Sport and Dance to children in, "After School Care and inschool Sport Programs". These experiences led Breeana assisting with running of the Juniors Bootcamp at Massive HQ before moving on to shadow training head trainer James with the 6pm and 7pm intense sessions.
Breeana's involvement in competitive sports from a very young age gained her experience and training in challenging her skills, strength and flexibility. This has awarded her with Sports Woman of the Year in 3 successive years 2014, 2015 and 2016 which included State representation.
Breeana is committed in sharing her previous experiences and early training at Massive Workouts to motivate, inspire and for all to attain and push the limits. To generate and achieve your optimal goal in living a healthy daily fitness routine that leads to your best in physical and positive projections.