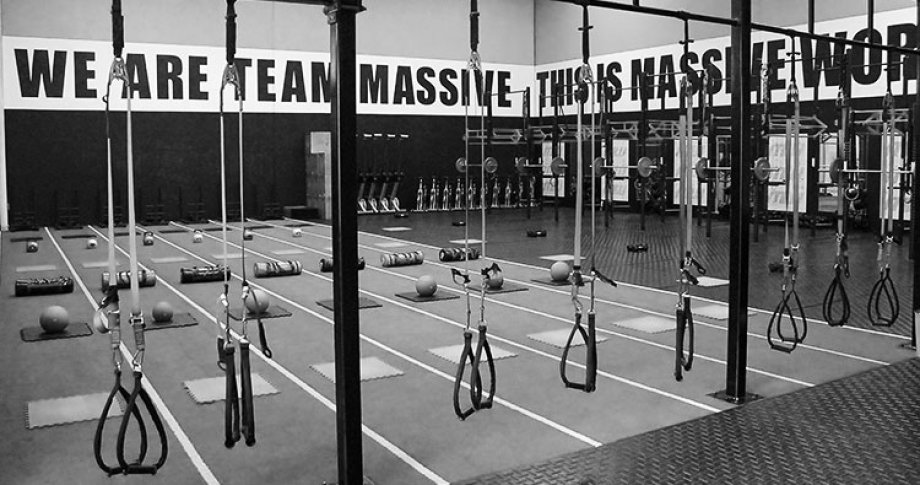 HQ is located at:
Unit 10/369 Victoria Street, Wetherill Park, NSW 2164
With all the variety that a purpose-built indoor training venue can offer, why would you want to choose anywhere else? Massive Workouts® Head Quarters (HQ) is the ideal place for group and personal training. All the equipment has been chosen for one reason only and that is to get YOU in the best shape of your life. Some of Massive Workouts® HQ equipment includes weights, kettle bells, barbells, dumbbells, rowing machines, spin bikes, crash mat, rope climbing, battle ropes, suspension training, boxing bags... and much much more!
Massive Workouts® HQ is more than just a training venue – it's a place that cultivates the Massive community, where we meet before and after events, and it's a place where you get all of our Massive Workouts® information!
Massive Workouts® HQ is a one-stop shop for YOUR performance goals. Gain knowledge and see results with your body scan using our commercial/medical grade scanning machine. Receive a full functional assessment and nutritional consult at Massive Workouts® HQ. Buy supplements at Massive Workouts® HQ. Buy TEAM MASSIVE® merchandise at Massive Workouts® HQ. Transform yourself at Massive Workouts® HQ! Do this, and so much more at Massive Workouts® HQ! What are you waiting for? Visit us now.
---
Massive results at our AWARD winning venue!
(winners of the BEST Fitness Centre @ the Local Business Awards)
Our Disclaimer
This website is only a small window into our training methodology and how we operate. The view through this window is intentionally incomplete.
We don't post everything we do, or everything we believe.
YOU see what WE show you.
If you want to know more- you know where to find us!