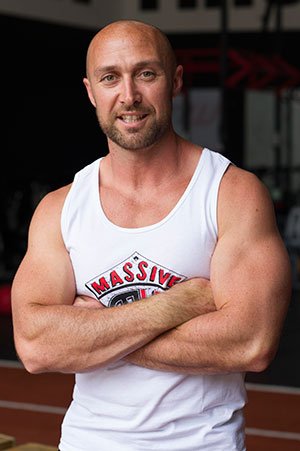 James Wanna
Founder
THE LEADER WHO CARES
James Wanna has been setting the standard in high intensity, Results-Based Training for more than 15 years. His innovative training methodology and proven ability to achieve serious results all the time and have earned him a reputation as one of the most influential Bootcamp/Group training instructors and strength and conditioning coaches in Sydney.
James has dedicated more than 15 years to providing cutting edge physical training programs to elite sporting teams, professional athletes and literally hundreds of local, everyday people wanting to get the most out of their training.
James's qualifications and professional career ensures that every session is strategically planned to maximise results. Variety is the key to James's gruelling training sessions utilising a range of combinations of kettle bells, sleds, TRX, harnesses, speed ladders, dumbbells, barbells, ropes, ring, bags, balls and plyometrics to name just a few. These addictive and punishing workouts are for those that don't mind being pushed past their comfort zone. With a real passion and intense drive about his training, James ensures Massive Workouts' clients get the most out of the powerful sessions lead by his trainers. If you haven't trained with "WANNA" you don't know what your missing!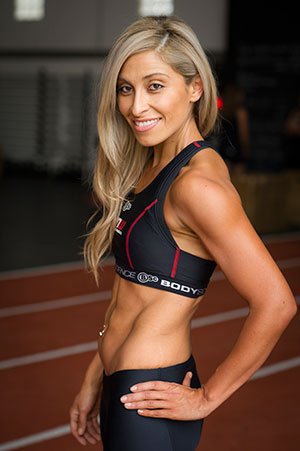 Sonia Gonzalez
Co-Founder
WITH GOD ANYTHING IS POSSIBLE
At the helm of this hardcore, intense group training program of Massive Workouts® is James's wife and business partner Sonia Gonzalez. Together, both James and Sonia are considered leading authorities on high intensity, Results-Based bootcamp and group training.
Sonia is a busy mum of two who knows what it is like to battle post-pregnancy weight gain. After both of her pregnancies she had to lose 20kgs of fat to get back to her pre-baby body and she achieved this. Sonia's passion for training, her determination, dedication and above all compassion is second-to-none, and her Masters in Clinical Psychology enables her to drive and motivate her clients to exceed all limits and to truly believe in themselves. The key to exercising the body is to push the mind, and with her training and clinical psychologist background you are in safe hands with Sonia. Team Massive® has grown under her care and guidance, and she protects and defends it confidently and graciously.
---